Our Mission
"The primary mission of FAST is to provide the highest quality T-6 virtual aircraft
that will help future military pilots succeed in flight school."
Founder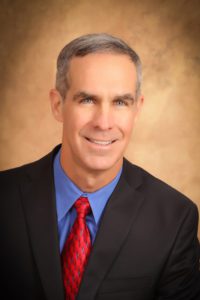 Mark E. Cioffi, PhD, Lt. Col. USAF (retired)
Mark is President and founder of FAST with over 37 years of aviation experience.  He began by flying helicopters and attended flight school at Ft. Rucker, AL as a 2Lt in the USAF. For his first assignment he flew rescue at Keflavik NAS, Iceland in the HH-3E Jolly Green. He then went on to VIP support at Andrews AFB Presidential Wing, in the CH-3E and UH-1N. After helicopters, he went to Vance AFB for fixed wing qualification to fly the C-141B Starlifter. He flew the C-141 until retiring as a Lt. Colonel after 21 years of service. He then spent several years as Program Manager for the MV-22 Osprey Curriculum Development at New River MCAS. Currently, he is a Delta pilot flying the 737NG- 700/800/900 series aircraft. He also had the opportunity to bring his vision for leveraging non-motion simulation to Delta pilot training.  As Program Lead, he was instrumental in changing the paradigm of using full motion simulation where the latest technology in non-motion simulation would improve accessibility and efficiency for the program. During his career, Dr. Cioffi spent a considerable amount of time involved with training, simulation, human factors and personal error reduction. One of his visions with creating FAST is to make the flight school experience a success for those willing to serve in uniform.
"Accessibility to training is a key factor to success in aviation. If pilots can practice the tasks they have to perform, then they can gain confidence and knowledge, which are perhaps the two most important factors in learning to fly. FAST provides accessibility to a realistic T-6 that allows familiarization at your own pace on your own time.  Flight school is very competitive, and the more realistic practice you can accomplish the better you will be the day you show up for flight school.  It's that simple." – Mark E. Cioffi, PhD
Disclaimer: Flite Advantage Simulation & Training, LLC ("FAST LLC") products are not endorsed by or affiliated with Textron Aviation Inc. or any of its affiliates, any manufacturer of airplanes or aircraft, the United States Department of Defense (DoD), any military branch, or any Foreign Government or Foreign Military in any way. All FAST LLC products are artistic interpretations and intended for personal, entertainment, or educational use only, unless you have commercial use rights under a separate agreement. FAST LLC's virtual aircraft models closely replicate actual aircraft, but are in no way intended to conform to any FAA or foreign government standards or regulations. Users assume all liability related to flight training and associated risks when using this or any other FAST LLC product or resource. FAST LLC and its associates shall not be liable in any way for any loss of data, training failures, or training mishaps. Use of, and continued use of, FAST LLC products affirms your acceptance of our EULA and Terms and Conditions.
*All Rights Reserved.