Our Mission
"The primary mission of FAST is to provide the highest quality T-6 virtual aircraft
that will help future military pilots succeed in flight school."
Our Team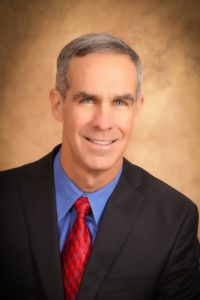 Mark E. Cioffi, PhD, Lt. Col. USAF (retired)
Mark is President and founder of FAST with over 37 years of aviation experience.  He began by flying helicopters and attended flight school at Ft. Rucker, AL as a 2Lt in the USAF. For his first assignment he flew rescue at Keflavik NAS, Iceland in the HH-3E Jolly Green. He then went on to VIP support at Andrews AFB Presidential Wing, in the CH-3E and UH-1N. After helicopters, he went to Vance AFB for fixed wing qualification to fly the C-141B Starlifter. He flew the C-141 until retiring as a Lt. Colonel after 21 years of service. He then spent several years as Program Manager for the MV-22 Osprey Curriculum Development at New River MCAS. Currently, he is a Delta pilot flying the 737NG- 700/800/900 series aircraft. He also had the opportunity to bring his vision for leveraging non-motion simulation to Delta pilot training.  As Program Lead, he was instrumental in changing the paradigm of using full motion simulation where the latest technology in non-motion simulation would improve accessibility and efficiency for the program. During his career, Dr. Cioffi spent a considerable amount of time involved with training, simulation, human factors and personal error reduction. One of his visions with creating FAST is to make the flight school experience a success for those willing to serve in uniform.
"Accessibility to training is a key factor to success in aviation. If pilots can practice the tasks they have to perform, then they can gain confidence and knowledge, which are perhaps the two most important factors in learning to fly. FAST provides accessibility to a realistic T-6 that allows familiarization at your own pace on your own time.  Flight school is very competitive, and the more realistic practice you can accomplish the better you will be the day you show up for flight school.  It's that simple." – Mark E. Cioffi, PhD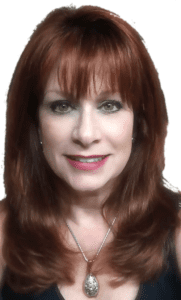 Carol Cioffi
Carol is VP of the company and has flown enough Cessna time to understand the aviation goals FAST aspires to. She was also a USAF wife for 20 years and understands our emphasis on the military aviator as well. She semi-retired from her physical therapy career to handle all aspects of company administration.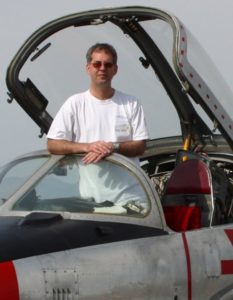 Greg Hofer
Greg is an electrical engineer and our lead software developer for our T-6 project. He has a private pilot's license, and has taken aerobatics training and has had the opportunity to fly in some real unique aircraft such as the T-33, CT-114 and CF-104 through the Classic Jet Aircraft Association. He's worked on aircraft HUD and mission systems for General Dynamics and Discovery Air Defense Services (Top Aces).  With his passionate interest in aviation, he's worked on multiple flight simulator projects over the years. He has his own company and has produced some great sim add-ons. http://www.classicjetsims.com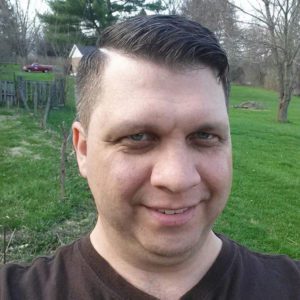 Robbie Powell
Robbie is a Software and Systems Engineer and is the lead developer for the graphics of our T-6 airplane. He works full time for Naval Medical Research Unit at Wright Patterson AFB, OH. His expertise covers multiple disciplines including flight simulation, spatial disorientation research, hypoxia recognition research, and software development such as visual studio C#, C++, visual basic to name a few. He's passionate about his creations in the virtual environment and works to get every detail correct. Robbie has his own company, Fantaseum, LLC, which is dedicated to providing technology, software, and services for gaming, simulation, and web/internet, as well as other platforms such as mobile, PC, and console. https://fantaseum.com

Alan Shafto
Alan is our lead support technician and has a wide range of aviation experience that covers all the bases with a commercial pilot's license, aircraft maintenance technician, simulator instructor, virtual aircraft builder and educator. He's responsible for a variety of duties dependent on client needs. Setting up personal simulators, both hardware and software, using remote desktop applications, private or live-streamed flight simulator lessons and ATC-management instruction are a few of his responsibilities. Alan is the primary technical interface for remotely troubleshooting and fixing errors in flight simulator software and hardware for our commercial military clients. Alan has his own company in Ottowa, Canada dedicated to the virtual flight simulation environment https://www.aerosimgaming.com
Angelo Cosma
Angelo is our lead retail support technician. He has a wide range of experience in aviation and flight simulation. He's a general aviation pilot who is also very well-versed in Air Traffic Control (ATC).  He has flown C172, PA28, Debonair, Bonanza A36 Right Seat, Cessna Citation 501B right seat. He has also been a 737-800 Level-C Flight Sim instructor and a Level-C Flight Sim Technician. He's a computer IT professional with extensive knowledge and experience of simulator hardware and software at all levels of flight simulation from full motion simulators to desk top simulators. As a Field Service Representative for the FAA ARTCC in Seattle, he has been responsible for scenario building and training FAA controllers for nine airports within the Seattle area.
Tim Ball
Tim is a retired USAF pilot who spent most of his career as an instructor and evaluator pilot with over 5,000 military flying hours. He started his career as a T-38A Instructor Pilot at Vance AFB, OK and then progressed to Randolph AFB, TX to teach the T-38A at the instructor school. He then flew the C-141B at McGuire AFB, NJ where he quickly became an IP followed an assignment at the instructor school for the C-141B at Altus AFB, OK. Tim combines his computer science and flying background to perform unparalleled expert spreadsheet analysis of flight training programs. His analysis has been used by high level decision makers within the DoD for the purposes of leveraging flight simulation vs. flying hour programs.
Vince Martinez
Vince is a retired Marine Corps officer and pilot having flown the CH-53E and one of the first Instructor Pilots on the MV-22 Osprey. He brings years of experience as a strategic analyst, senior consultant, and Defense industry entrepreneur in the National Capital Region. His wide range of experience as a President and Owner of a successful strategic consulting firm, a senior program/project analyst, program manager, and business developer across a range of enterprise-level Federal, Defense, and Industry-related initiatives has been an asset to getting FAST started and will be a greater asset going forward.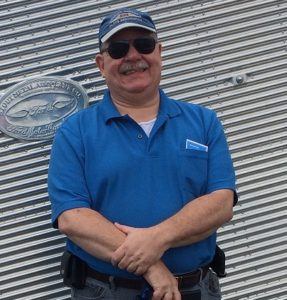 Brian Gabel
Brian is a general aviation pilot and has flown the PA28-161, PA28-200, Cessna 150, 152, 172, 182, and Beech Sierra 24. He has enjoyed flying simulators for over 30 years and is the primary genius behind the T-6 Throttle Quadrant and Stick hardware. He is an expert in electronics with a wide range of experience, from network video displays on high-end motor coaches to automated beer taps. His passion for aviation, combined with his gift for creating products using 3D printing, sheet metal and micro switches, spawned a business designing control modules for flight simulation. Brian, and his wife Sue, are the owners of Electronic Design Solutions, Inc.  briangabel@techlon.com
Disclaimer: This product is not endorsed or affiliated with Beechcraft or its partners or affiliates, the United States Department of Defense (DoD), or any Foreign Government or Foreign Military in any way. All Flite Advantage products are artistic interpretations and are intended for personal and entertainment use only. Users assume all flight training and associated risks when using this or any other Flite Advantage products or resources.